The picture of the Arctic circle is one in which sea ice is at multi-year lows. The warming over the Arctic will push the Polar Vortex south at least into the first half of February.
Cold mid-winter likely
More than a week ahead of other weather forecast firms, I advised Weather Wealth clients that late January and much of February could be potentially very cold for the US and parts of western Europe. If you are a skier, from the Pacific NW to New England feet of snow will occur over the next few weeks. Europe, which has had the worst ski season in recent memory, will at least get a small boost.
The trick in weather forecasting is to "second guess" standard GFS and European models that most meteorologists rely on "way too much."
All about stratospheric warming
A sudden stratospheric warming is a significant disruption of the stratospheric polar vortex (10-20 miles above the surface of the earth) that begins with large-scale atmosphere waves (called Rossby waves) getting pushed higher into the atmosphere. These waves can "break" (like waves in the ocean) on top of the polar vortex and weaken it. When this happens and there is warming aloft (red) this can force cold air and the polar vortex south into the US, Europe or Asia.
The stratospheric polar vortex and tropospheric vortex are two different things. When the stratosphere warms over the Arctic, this can push the polar vortex at the bottom of the atmosphere south.
You can see a video here about this big stratospheric warming event coming.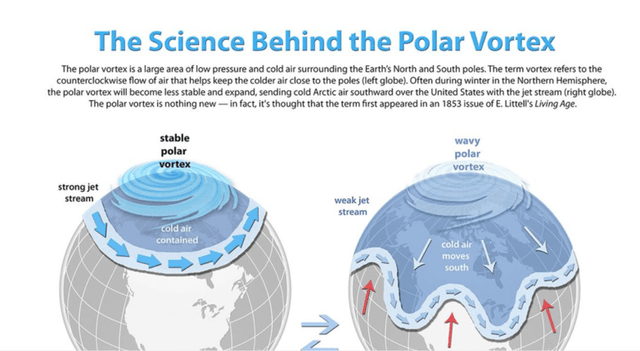 In scientific papers reaching back to the 1940s, polar vortex generally refers to the atmospheric circulation in the stratosphere, not the troposphere. In polar regions, the bottom edge of the stratosphere starts about 5 miles above the ground and extends upwards to around 30 miles. The troposphere is the layer between the ground and the stratosphere and is where we work and play.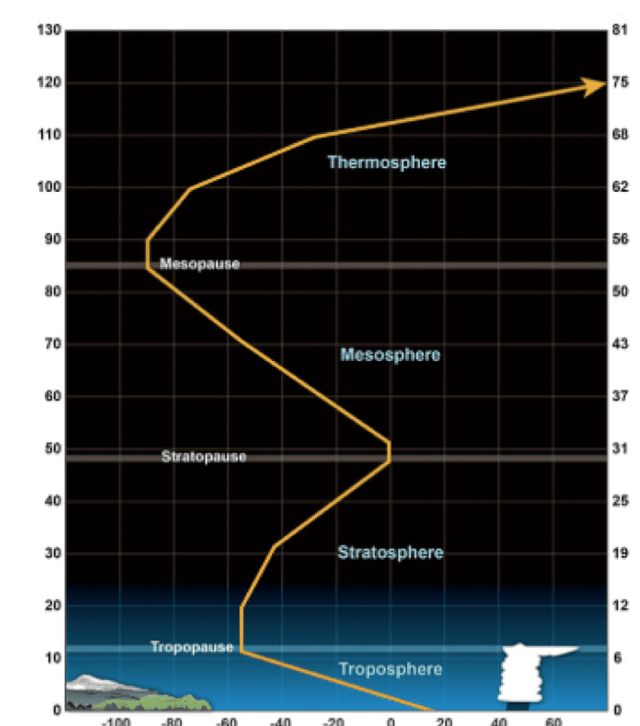 How we looked to the stratosphere to predict a cold mid-late winter for the US
The video on January 13th talks about stratospheric warming 10-20 miles up above the atmosphere. The event is so strong that cold weather could linger in the US right into March and the second polar vortex of winter. This one could last longer than the one that brought record snow to Buffalo, NY a few weeks ago and briefly helped natural gas prices rally back to $7.00 per mmBtu.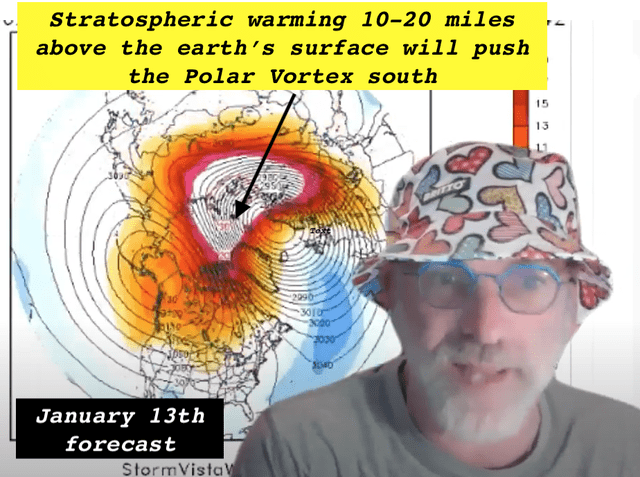 Will it be enough to warrant natural gas (ETF:FGC) prices back over $6-$7, as they were a couple of months ago when I actually became bearish? Probably not. Why? For one thing, the warm early winter in Europe and the US has replenished natural gas supplies. EIA numbers have been bearish, and another bearish one is likely this week. There is no panic by commercial energy companies who stocked up on natural gas during last summer's panic run. However, if cold weather persists into March, then we will begin eating into natural gas stocks (BOIL) and prices will bottom out following a potential bearish EIA this week.
Nevertheless, these stocks could get a boost in prices if cold weather persists, not just for a couple of weeks but into the spring:
Cheniere Energy (LNG); Tellurian (TELL), Sempra Energy (SRE), and Excelerate Energy (EE)
Conclusion
The big mover in the energy complex recently has been heating oil and gasoline (UGA). Heating oil is also a distillate fuel (diesel) used in trucks and airplanes. Increased demand by China and cold weather in the US and parts of Western Europe have helped prices soar. For natural gas, I am not as bearish (UNG), as I was for my clients most of this winter. With that said, I cannot say with great confidence that a major rally in prices will occur, even with cold weather returning. Nevertheless, selling out of the money put options in natural gas for sophisticated investors on the chance to begin eating into natural gas stocks through spring may be warranted.
One can see how I predicted frequent late January-February snows and colder weather quite early and sample my Weather Wealth newsletter or monthly BestWeather report.